47-860MHz 16 in 1 Analog modulator AH1916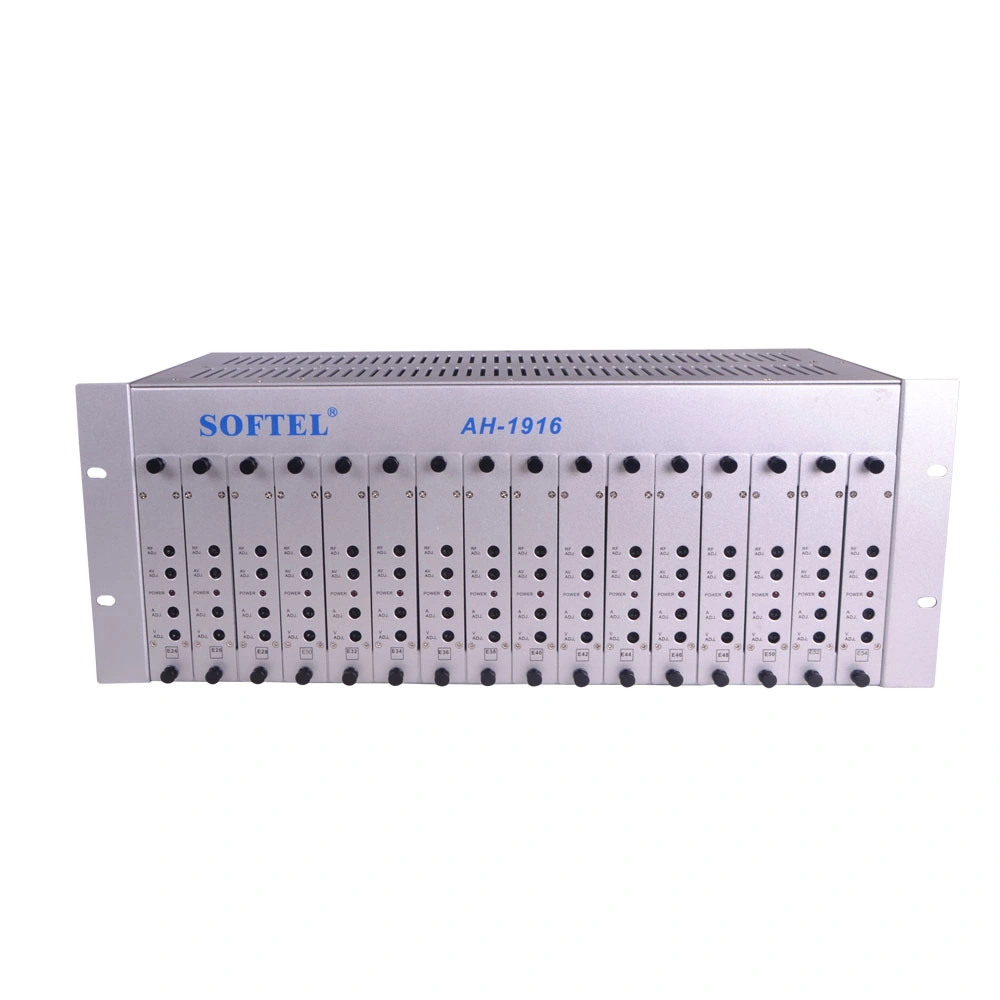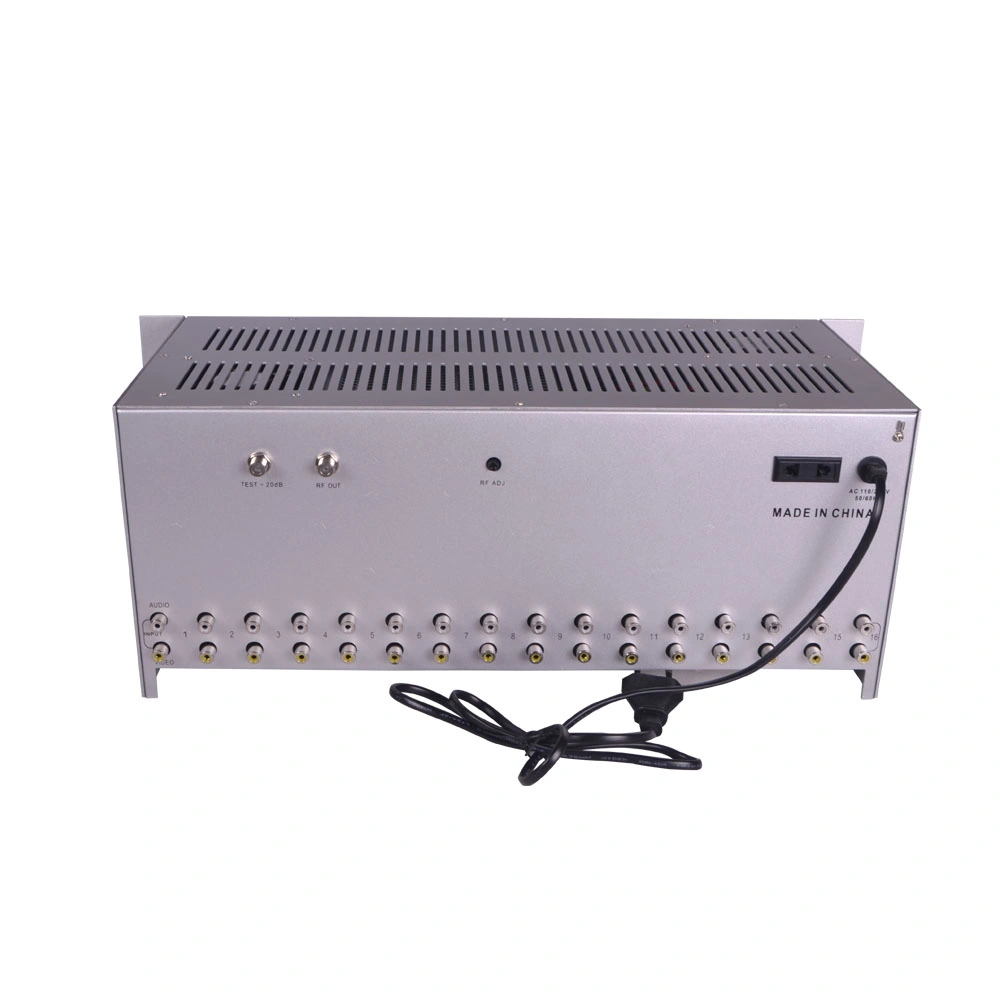 Description:
The AH1916 is a 4RU rack mounted chassis that allows for installation of up to 16 pieces microprocessor-controlled fixed mini-modulators Or 12 pieces agile modulators.
Built-in active combiner eliminates unnecessary cabling and potential connection problem and ensures high output level. All modulators are perfect factory set to desired
Channel and proper offset.
Features:
1. Switching power supply for installation flexibility and precise voltage regulation,
2. Two cooling fans for long life performance,
3.45dBmV chassis output level, no need extra combiner,
4. SAW(surface acoustic wave) filtering on IF for superior in band C/N 5. Front panel access controls enables easy setup.
Specifications:
| | |
| --- | --- |
| Frequency range | 47~860MHz |
| Output level | 45dBmV |
| C/N in-band | 60dB |
| C/N out-band | 62dB |
| Video input connector | RCA (Yellow) |
| Audio input connector | RCA (White) |
| RF output connector | 75Ω F-Female |
| Voltage input | DC 5V for mini modulator AC 240V input chassis |
| Output Frequency | 47-860MHz |
| Output Level | Fixed :113dBμV(Adj.) Agile :105dBμV(Adj.) |
| A/V Ratio | -11 to -18dB(Adj. |
| Frequency Stability | Fixed: ±5KHz Agile : ±5KHz |
| Video | 75ΩF-female |
| Input Level | 0.6-1.5Vp-p(87.5% Modulation) |
| Video C/N | 50dB |
| Hum/Noise | -50dB |
| Modulation Range | 0~90% |
| Audio | 75ΩF-female |
| Input Level | 1Vp-p(25KHz Dev.) |
| Distortion | 1% |