16-Channel CATV Agile Modulator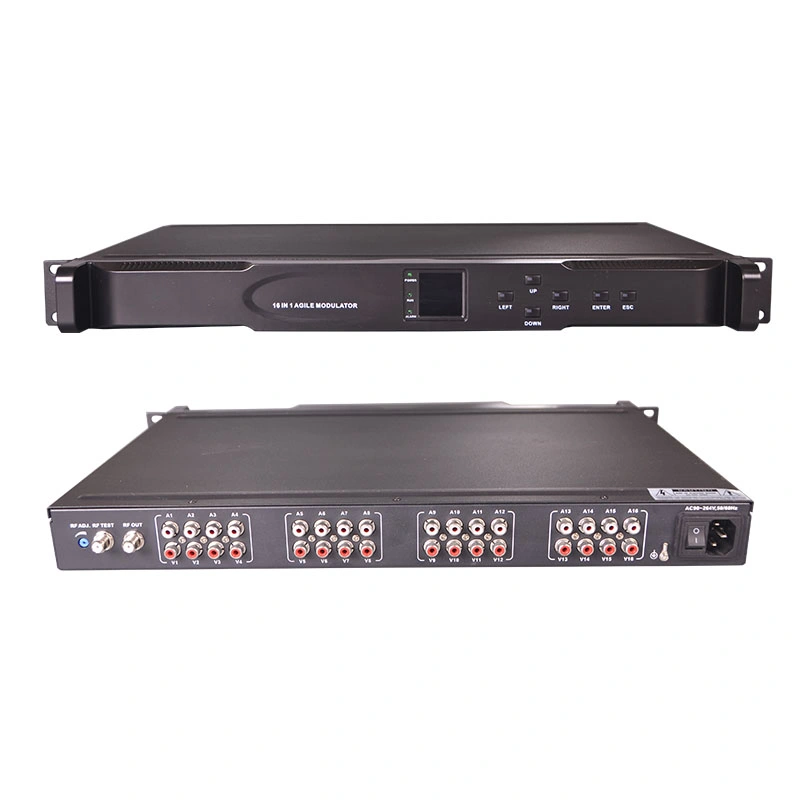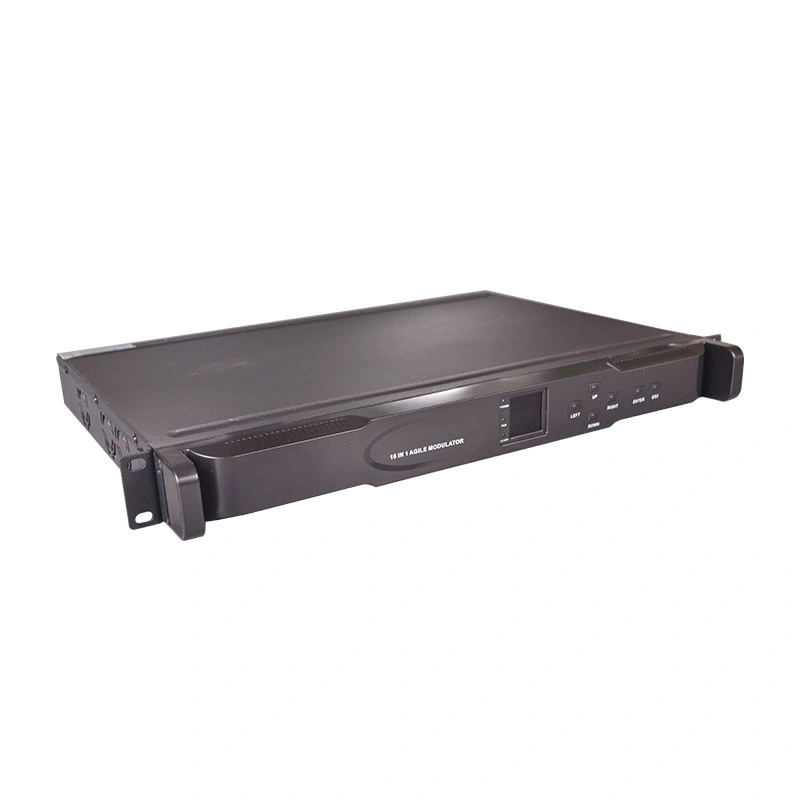 Summary:
The SFT161X is developed specifically for the commercial AV distribution market. It takes in 16 HD signals and then modulates the HD signals into any analog channels, providing an easy way to distribute high definition signals to the old TV systems.
With pre-programmed channel list and its agile ability, the operators can set up the modulator intuitively and easily.
Characteristic:
1. Switching power supply for installation flexibility and precise voltage regulation
2. Two cooling fans for long life performance
3. 45dBmV chassis output level,no need extra combiner
4. SAW(surface acoustic wave) filtering on IF for superior in band C/N 5. Front panel access controls enables easy setup


Parameters
| | |
| --- | --- |
| Frequency range | 47~860MHz |
| Output level | ≥45dBmV |
| C/N in-band | 60dB |
| C/N out-band | 62dB |
| Video input connector | RCA (Yellow) |
| Audio input connector | RCA (White) |
| RF output connector | 75Ω F-Female |
| Voltage input | DC 5V for mini modulator AC 240V input chassis |
| Output Frequency | 47-860MHz |
| Output Level | Fixed :113dBμV(Adj.) Agile :105dBμV(Adj.) |
| A/V Ratio | -11 to -18dB(Adj. |
| Frequency Stability | Fixed: ±5KHz Agile : ±5KHz |
| Video | 75ΩF-female |
| Input Level | 0.6-1.5Vp-p(87.5% Modulation) |
| Video C/N | 50dB |
| Hum/Noise | -50dB |
| Modulation Range | 0~90% |
| Audio | 75ΩF-female |
| Input Level | 1Vp-p(25KHz Dev.) |
| Distortion | 1% |